Coaching For Inspired Living is a holistic style of emotional healing where the whole body is used to release and move through emotional challenges and/or trauma. Too often when people go to therapy they are taught to use only their minds in order to try and fix past trauma or unresolved hurt emotions. Here, at Seattle Acupuncture and Coaching, we think this is limiting.
Why give the mind all the credit for our intelligence and for finding answers? Instead, as a trained Ontological Coach, I use the entire body (which includes the mind) to help patients discover areas in which they are stuck emotionally. Not only does this help people reconnect to their whole selves but it also allows them to witness the driving forces within them that influence the life that they live.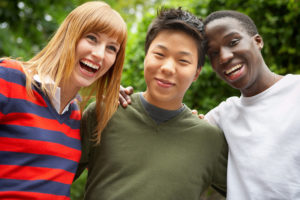 This process is accomplished by using body posturing, body movement, intimate conversations, and other holistic tools that help patients build awareness about the battle they fight within themselves everyday and the power they have to change it.
As we begin to improve our relationship with ourselves and build true awareness about who we really are, we begin to realize the massive influence we have on how our life unfolds day to day. This includes the way people treat us, the conversations we have, the types of partners and relationships we choose, the emotions we feel in our bodies', the ailments that show up in our physical bodies', etc. As we learn to utilize this great power we hold within ourselves, we start living the life we have always wished for. Why not start living this life today?
Coaching for Inspired Living is for patients suffering with the following ailments:
-Depression
-Anxiety
-Chronic Negative Thinking
-PTSD
-Emotional Trauma
-Feeling Stuck or Disconnected From Your Life
-An Overactive Mind
-Chronic/Acute Emotional Pain
-Mental Racing
-Seasonal Affective Disorder
Right now, we are offering a special first patient package for people who are interested in trying the Coaching for Inspired Living Series- Buy 2 Coaching Sessions, Get 1 FREE. This is a great way to experience the effectiveness of coaching with little risk or cost. Don't wait to schedule today, this package won't be here for long.
You can also schedule a FREE 30 minute consultation if you want to learn more about the Coaching Process and how it can benefit you specifically.
Schedule Online Today or Call 206 – 488 – 2553